Kery Jackson
Project Director, LAUTR
Kery leads program design and management of the Los Angeles Urban Teacher Residency program. She oversees the recruitment/selection of mentors and residents, the residency experience, and the induction of new teachers. Previously, she served as an Elementary Principal in Los Angeles Unified School District and a Span School K-8 Principal in Paramount Unified School District. She has served as Assistant Principal, Intervention Coordinator, Title I Coordinator, and Classroom Teacher. She is committed to equity in education and curriculum development that is culturally relevant and responsive to the language, social, and academic needs of all students. She holds a B.A. in Psychology and Masters in Educational Administration from the University of California, Los Angeles (UCLA).
Ruth E
llis
Special Education Coordinator, LAUTR
Ruth oversees the design and implementation of LAUTR's special education programming and provides support to the residents focused on special education. Ruth has been both a special education teacher and an administrator within the Los Angeles and Simi Valley Unified Schools Districts in California. She has been responsible for the management of large scale school wide state and federal programs at urban schools including budget oversight, management of differentiated instruction and program improvement for students with disabilities and at risk youth, and coordination of and reporting on mandated state assessments. Ruth earned her Education Specialist and M.A. in Education Administration from California State University, Northridge. She also holds a Multiple Subject Credential in general education from California State University, Dominguez Hills and a B.S. in Therapeutic Recreation from Northeastern University.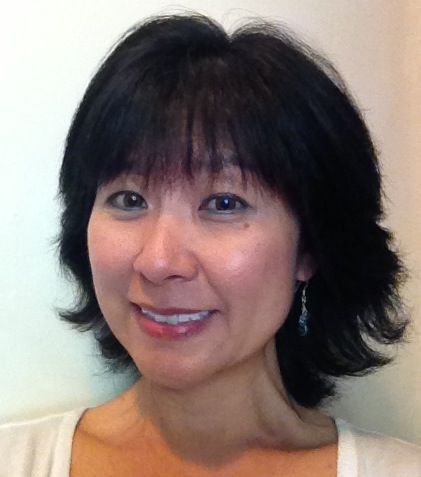 Yvonne Ribas 
Recruitment and Placement Director, LAUTR
Yvonne handles all aspects of recruitment, selection, and placement of resident teachers for the Los Angeles Urban Teacher Residency program. She has served as a department chair and Research Assistant for California State University Los Angeles and an adjunct faculty in the Division of Special Education & Counseling at CSULA. Yvonne taught math, science, and language arts in elementary and middle schools for 15 years and has co-authored several publications including Teacher Beliefs and Practice in Linguistically Diverse Classrooms. She earned a B.A. in Child Development and an M.A. in Education foundations from California State University Los Angeles and completed coursework in the UCLA/CSULA Joint Doctoral Program in Special Education.
Dan Fr
ench, Ed.D.
Executive Director
Dan leads CCE's program development, staff hiring and supervision, advocacy and communications with superintendents and district leaders, and educational policy initiatives. He works with the board of directors to lead the strategic development of the organization and has secured grants from over 30 foundations and the U.S. Department of Education. He assisted the Boston Public Schools to expand the Pilot model, launched the New England Small Schools Network, and created the National Turning Points Network. Dan is a member of the Massachusetts Citizens for Public Schools Board of Directors and has authored numerous publications, including Boston's Pilot Schools: An Alternative to Charter Schools. He is the former Director of Instruction and Curriculum for the Massachusetts Department of Education and special educator at the Charles River Academy. Dan earned an M.Ed. in Urban Education from Antioch University and an Ed.D. in Urban Education from University of Massachusetts at Amherst.
Ramona Treviño, Ph.D.
Senior Director, District and School Design
Ramona works to create networks of schools deeply engaged in continuous improvement that implement practices leading to high expectations and a challenging education for every student. Her current initiatives include School Quality Reviews in Boston Public Schools, Professional Learning Communities Expansion Project for the Massachusetts Department of Elementary and Secondary Education, and the development of a Massachusetts Personalized Learning Network as an Emerging Harbormaster with Next Generation Learning Challenges. She was Chief Academic Officer for the Austin Independent School District where she created the first Department of Social and Emotional Learning. Ramona was previously the Founding Principal of The University of Texas Elementary School, designing a demonstration program that resulted in an Exemplary rating by the Texas Education Agency. Ramona earned a B.S. in Education from Wheelock College and an M.A. in Education and Ph.D. from The University of Texas at Austin, Department of Educational Administration, Educational Policy and Planning.
rtrevino@ccebos.org